Environmental Justice Foundation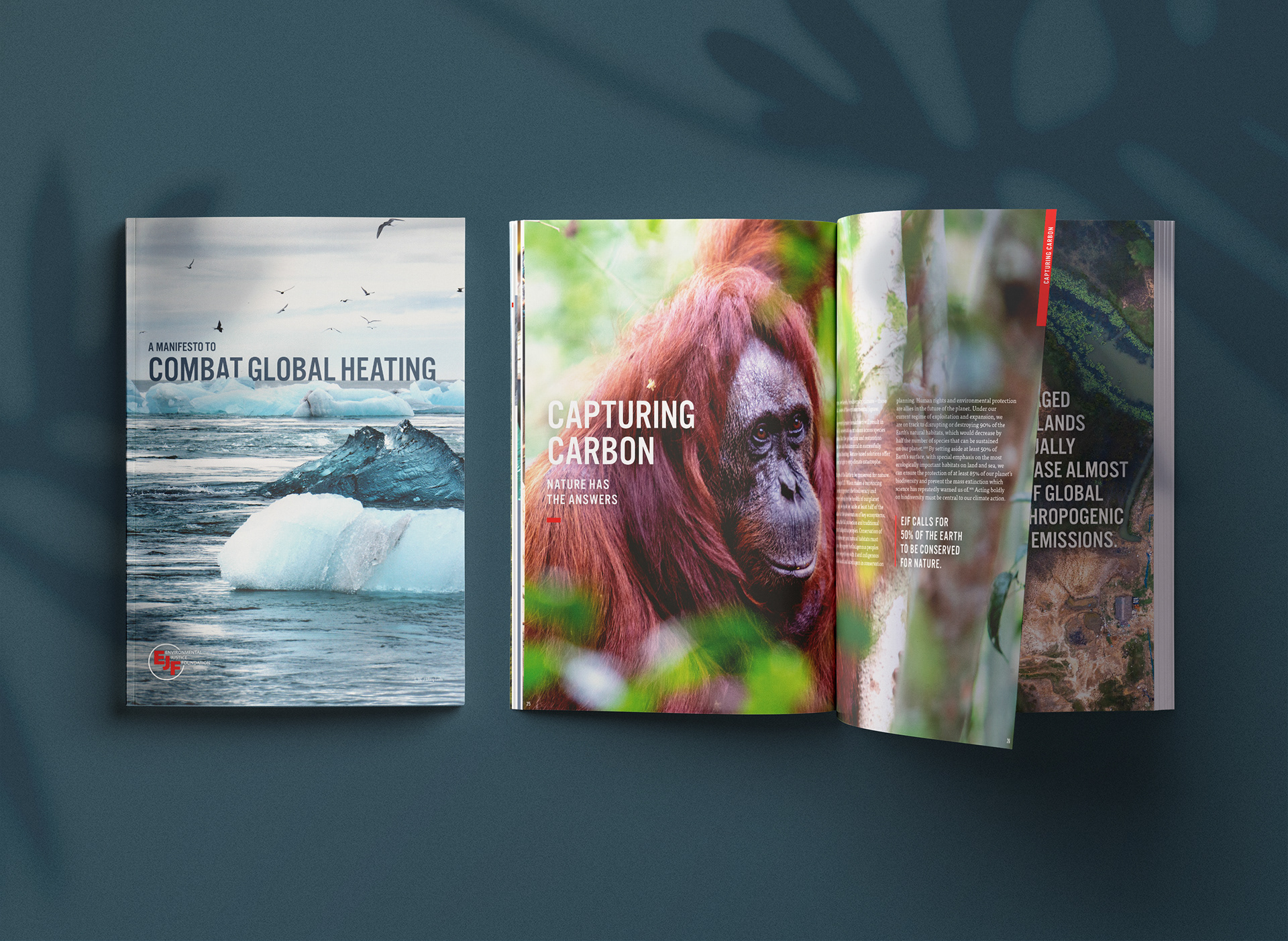 Working in partnership with the Environmental Justice Foundation (EJF), I designed their latest climate manifesto, detailing their vision for a sustainable future. This important document will be presented at the upcoming COP26 climate summit in November 2021. 
Using large, engaging images and a minimalist style ensured the complex nature of the information was communicated clearly to the reader. I maintained consistency through the typography and used red as a highlight colour to draw the readers eye to key information. I also used EJF's red for the back cover, using this block of colour to attract attention and re-emphasis the focus on global heating.
Read the full report

here

.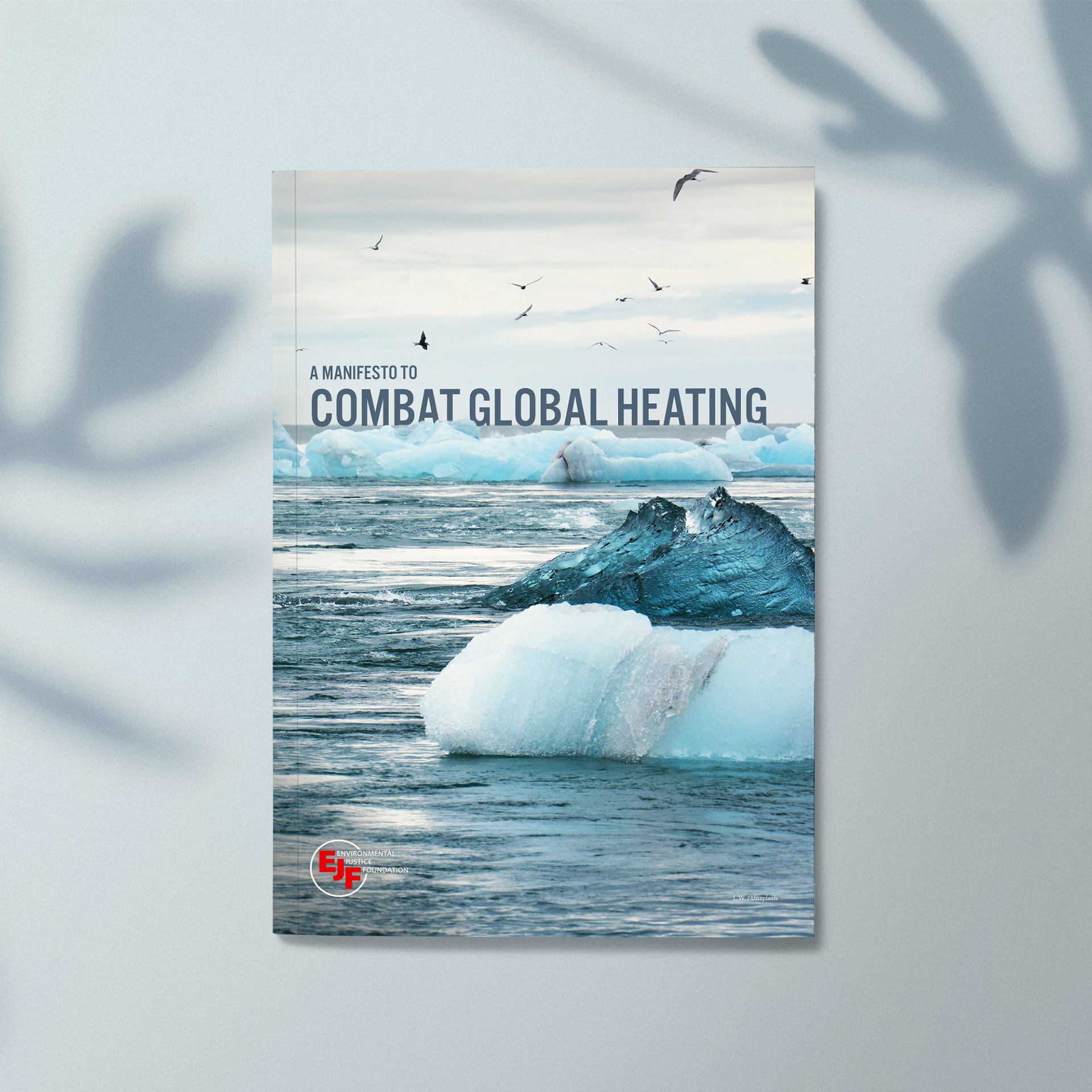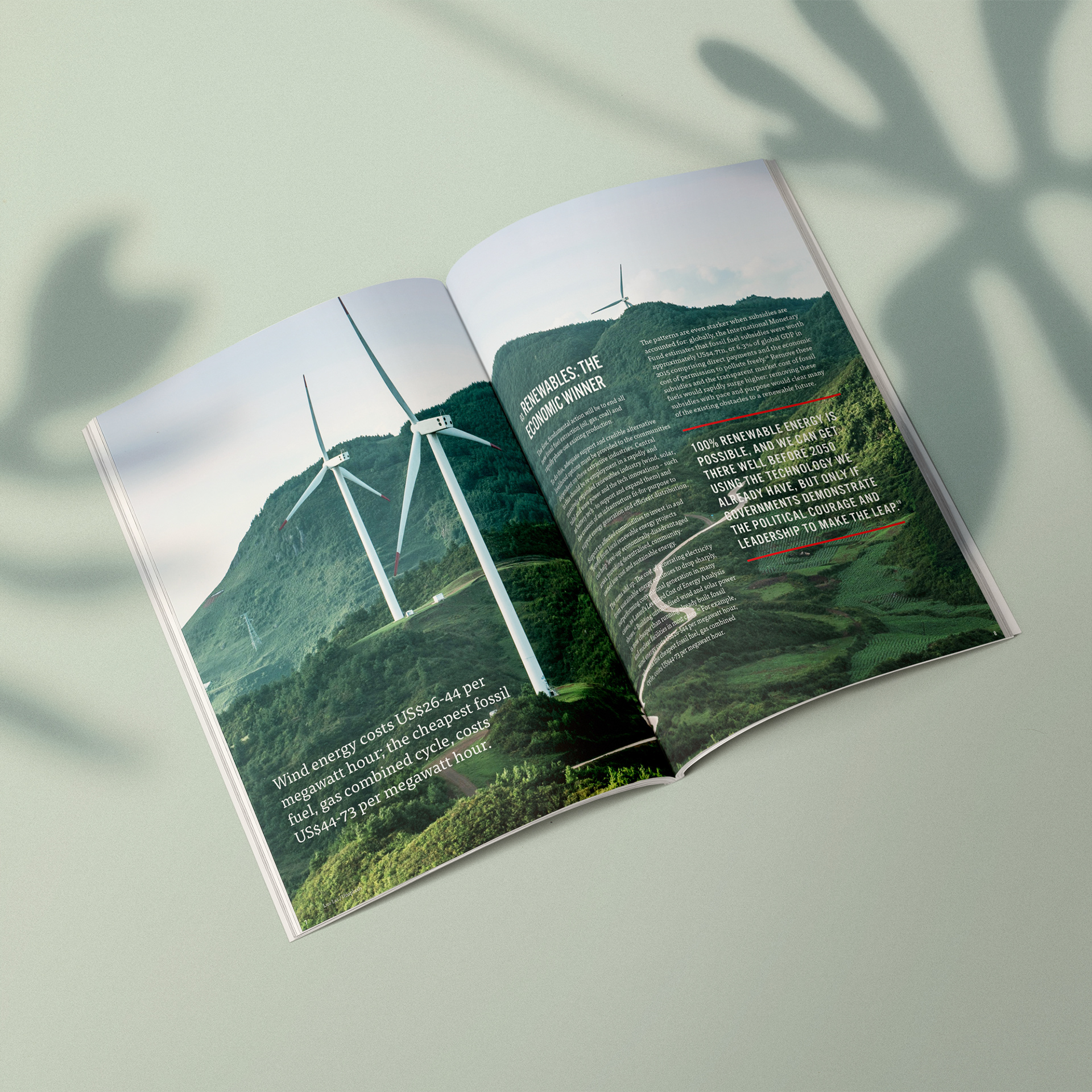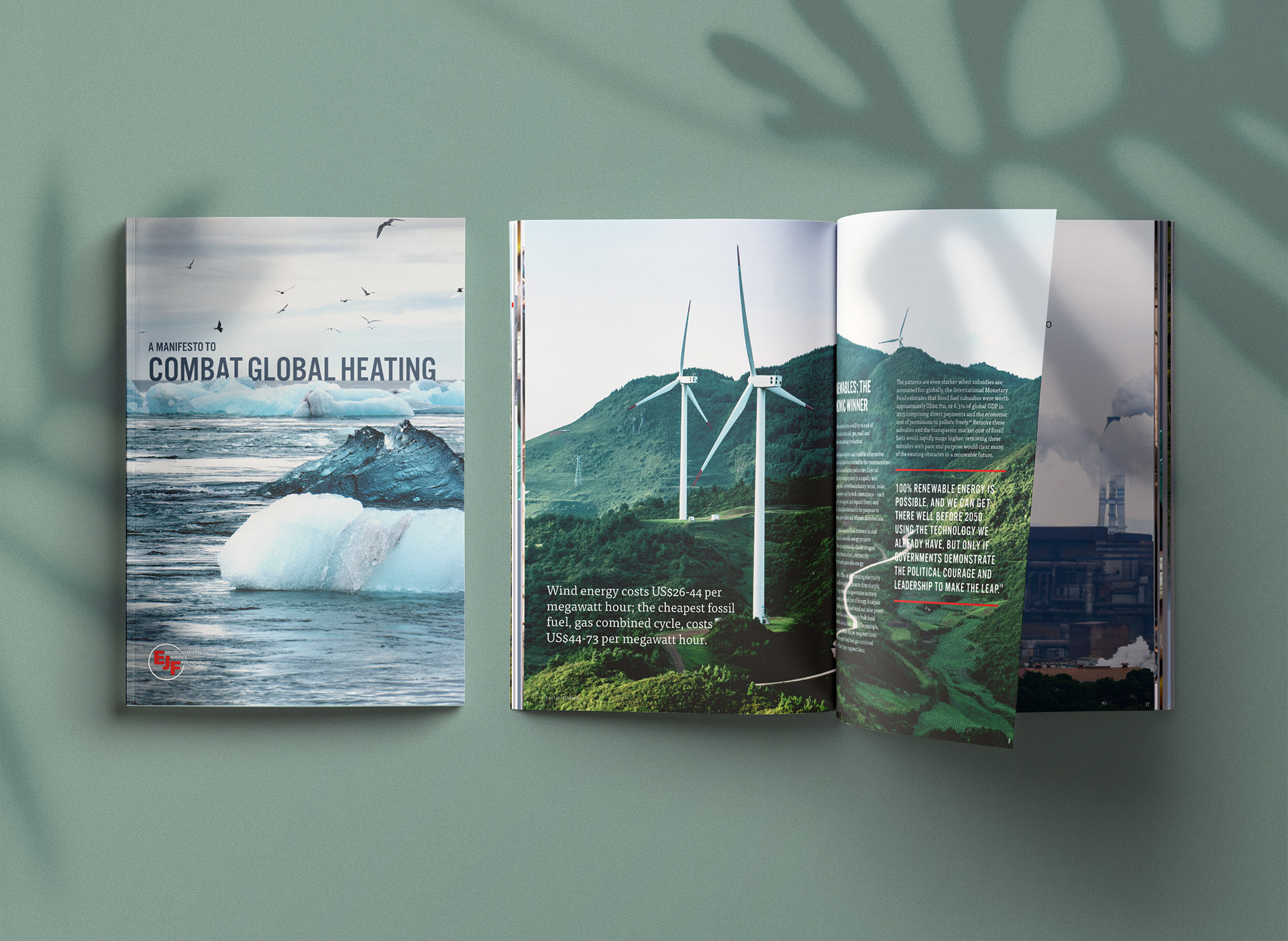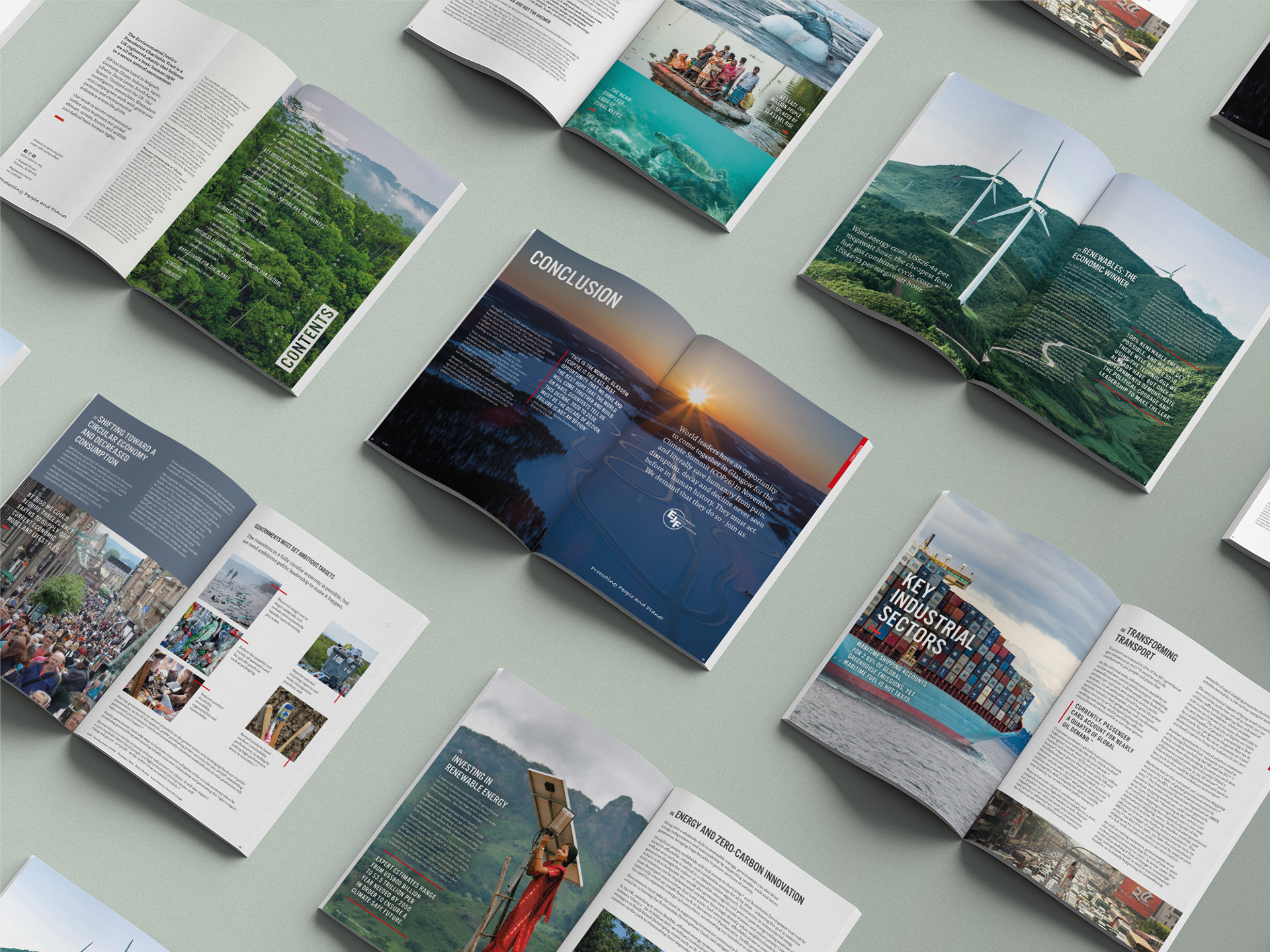 Vision of Environmental Justice
Working in partnership with the charity, I designed this double sided leaflet to convey their vision for preserving environmental justice all over the world. 
An integral part of the brief was to incorporate lots of imagery to showcase their wide reach. By using a simple layout and a combination of full bleed images and image blocks, I was able to create an engaging, easy to follow leaflet that incorporated five beautiful images that helped to communicate their vision. Printed with a matte finish gave this leaflet a professional touch.
Read the full leaflet

here

.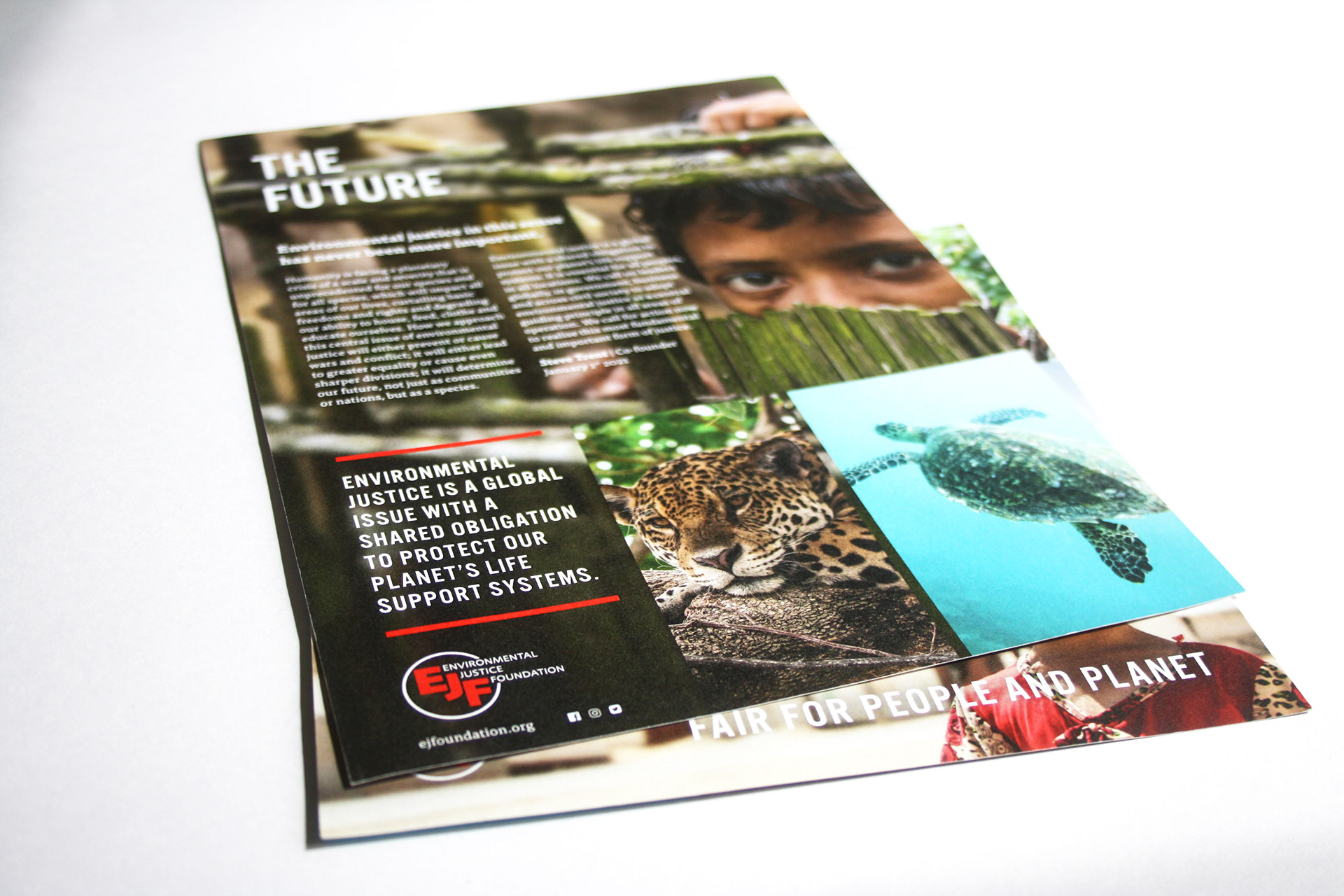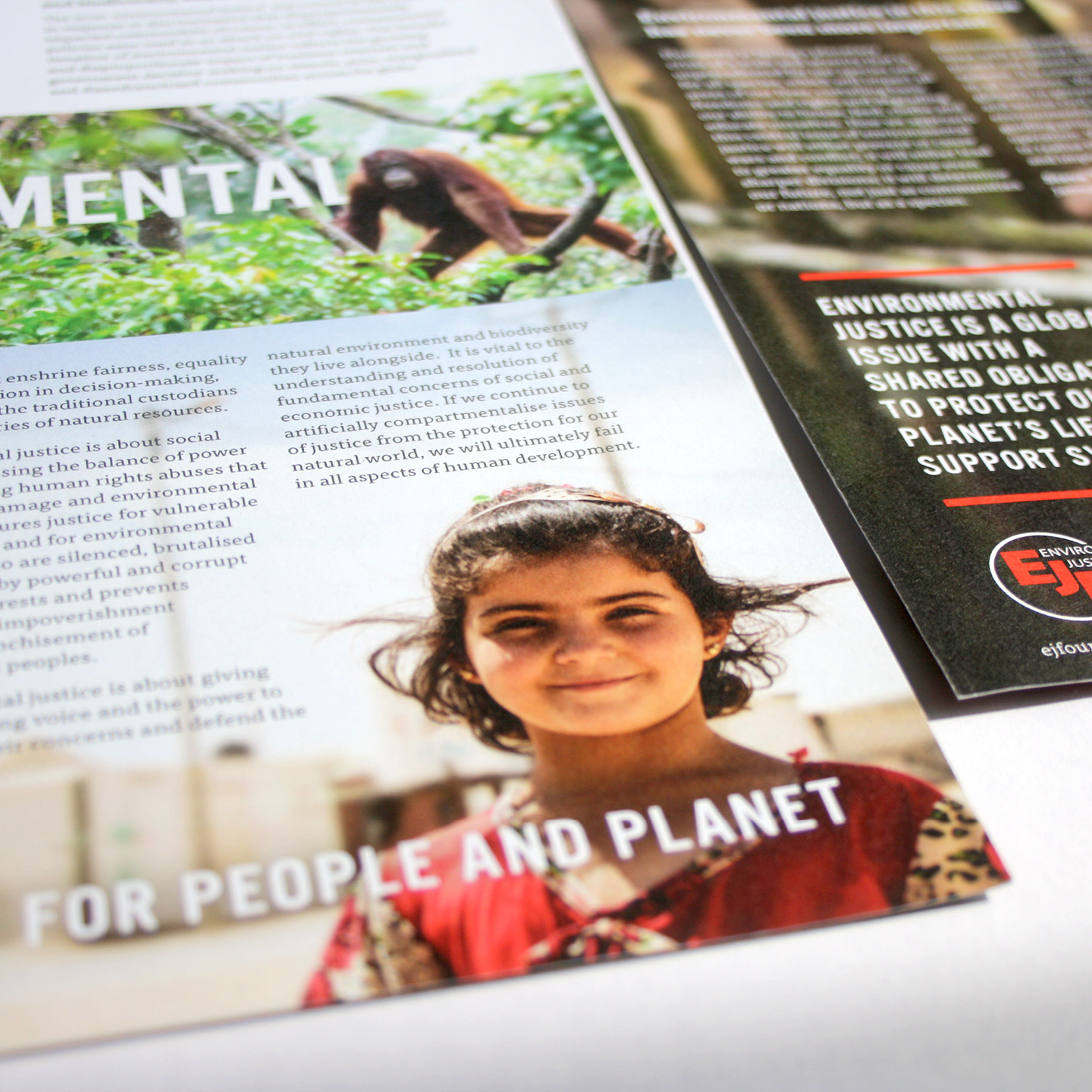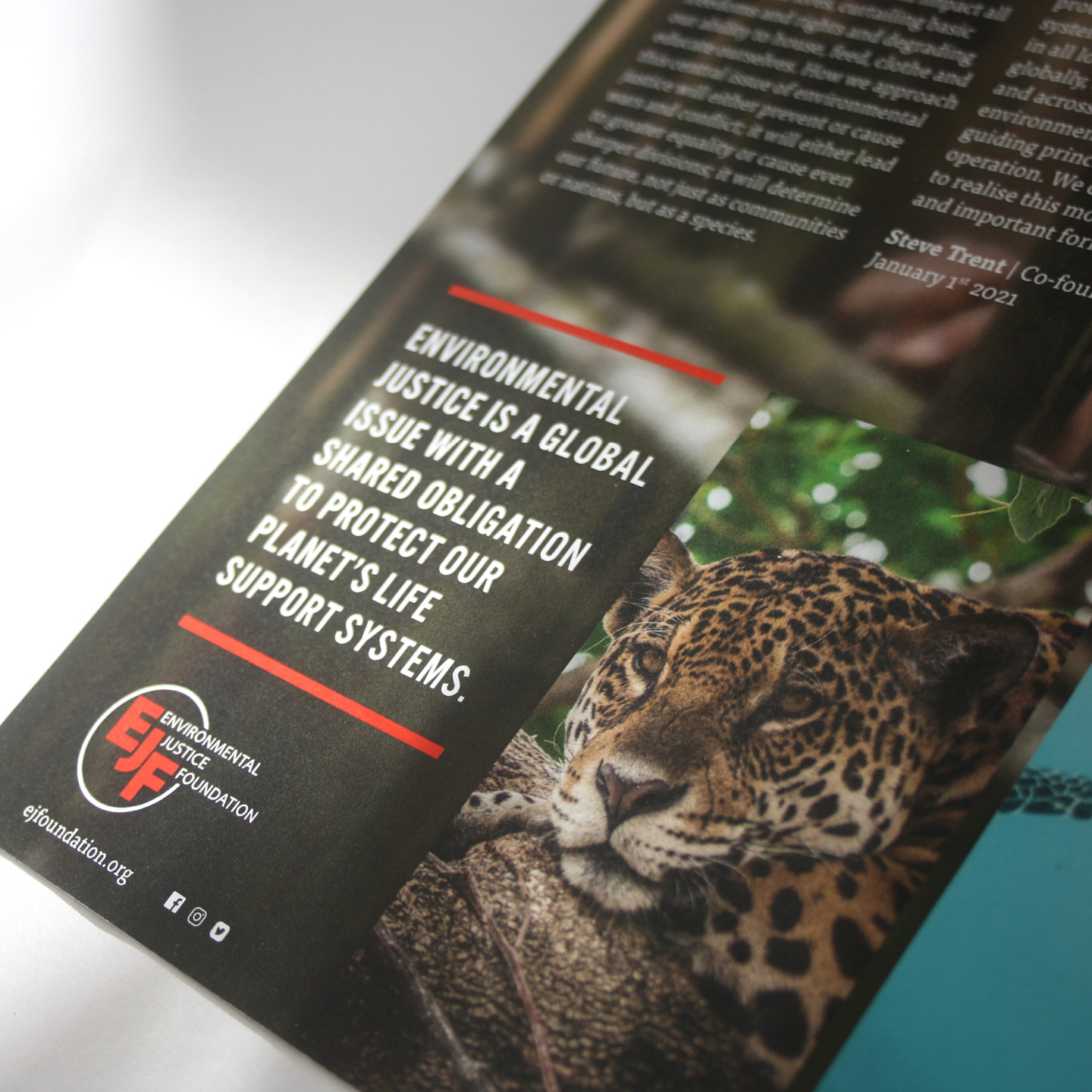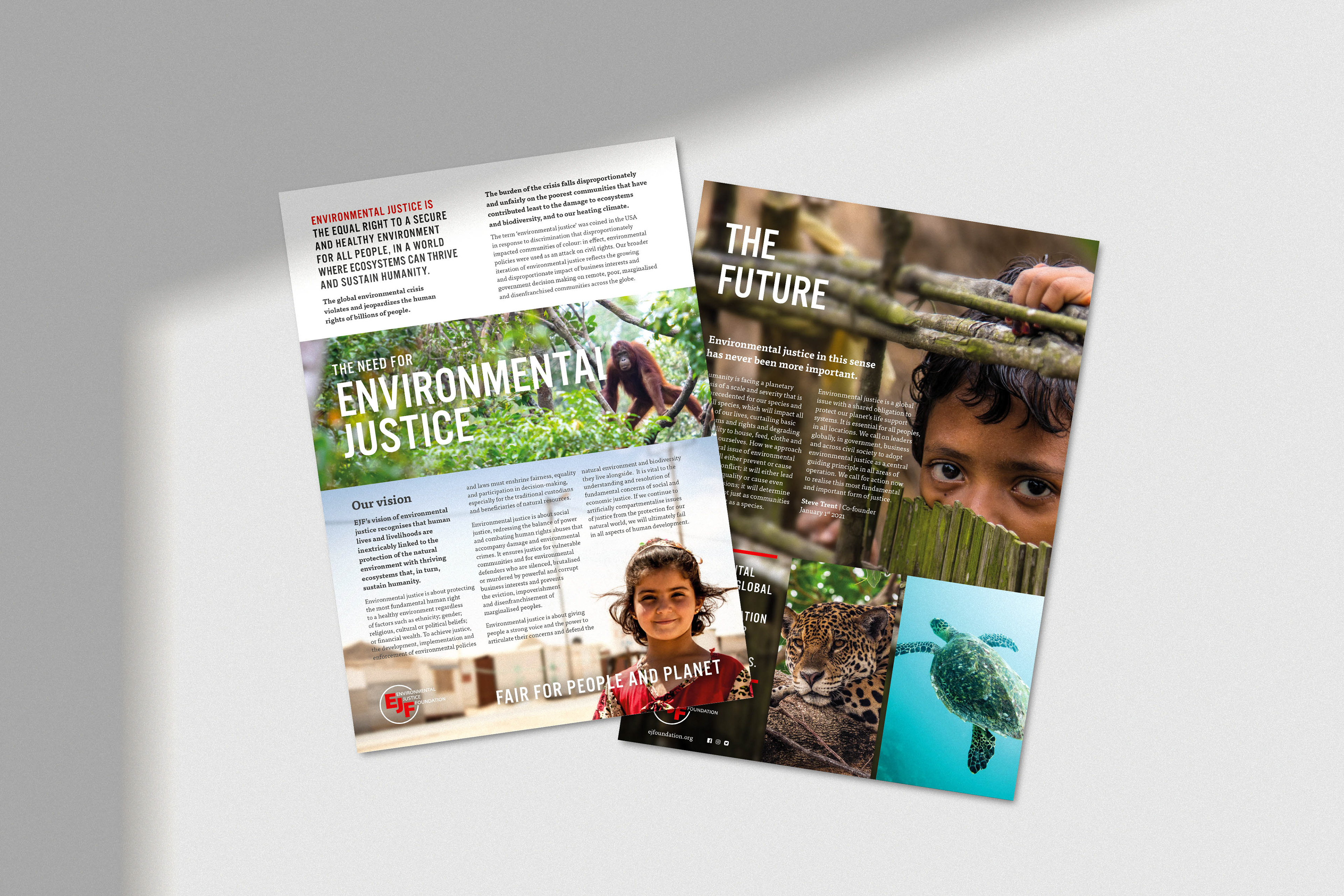 Working in partnership with the EJF, I created their Impact Report, showcasing their incredible work with communities all over the world in preserving environmental justice. Using their stunning photography, I designed the report with the user in mind, using break out quotes and illustrating a range of infographics to highlight their impact.